INTELLIGENT INTERNET SOLUTIONS
We help businesses achieve online success through cutting edge technology, storytelling, marketing, design, and creative strategy.
BriteWire provides an Intelligent Internet Marketing Automation platform for smarter and faster marketing decisions. Our platform transforms multiple data sources into concise, game-changing findings. We help clients to identify and select better leads and marketing opportunities, create more effective content, expand brand awareness, increase product demand, and improve sales conversions. BriteWire sends the right message, to the right customer, at the right time.
OPEN SOURCE
The term "open source" refers to something people can modify and share because its design is publicly accessible.
The term originated in the context of software development to designate a specific approach to creating computer programs. Open source projects, products, or initiatives embrace and celebrate principles of open exchange, collaborative participation, rapid prototyping, transparency, meritocracy, and community-oriented development. BriteWire(and its founder) are long time users and advocates of open source software. One of the goals of BriteWire is facilitate the adoption of open source solutions. Our cloud based solutions are built on open source technology, and we provide consulting services for several open source software applications.
Articles and posts about Internet Marketing, Marketing Automation, Psychometrics, Content Marketing and more.
ABOUT
BriteWire sends the right message, to the right customer, at the right time.
Biography
BriteWire is being created by Craig Delger as a platform to explore new technology and solutions for Intelligent Internet Marketing.
Craig has founded numerous companies, and has worked for several publicly traded software companies. Craig has served as an Internet Marketing Consultant and Internet Strategy Consultant to over 100 companies and organizations.
Craig is drawing upon his software and marketing background to create BriteWire. BriteWire utilizes the exponential growth of data and cloud computing cost benefits to automate marketing tasks and analyze results. BriteWire's cloud-based technology delivers continuous marketing intelligence in actionable ways.
BriteWire is currently serving as the Internet Technology and Marketing Automation platform for Delger Real Estate – a Real Estate company Craig and his wife Christy founded in Bozeman, Montana. Delger Real Estate sold over $135 Million worth of homes in 2016-2022.
Real Estate is the largest and most valuable asset class in the world but the Real Estate industry is ripe for disruption… and BriteWire is proving to be a very successful technology platform for content marketing, generating leads, and automating marketing tasks for the real estate industry.
Read the BriteWire Blog for posts on Internet Marketing, Big Data, Psychometrics, Machine Learning, Artificial Intelligence, Search Engine Optimization, Website Design, Social Media Marketing, etc.
Past projects and work Craig has been involved with include:
Red Hat – Craig was one of the first 50 employees at Red Hat, and a member of the management team that took the company public in 1999. At the time, Red Hat was the 6th highest performing IPO in history, and Red Hat's market cap exceeded $16 Billion before its first year of trading as a public stock.
Craig had numerous positions at Red Hat including Business Development Manager, and Director Of End User Marketing where he created and managed user marketing programs including: Red Hat Press, Red Hat Developer Network, Red Hat University Program, Red Hat User Groups, and Red Hat ISV programs. IBM acquired Red Hat in 2019 for $34 Billion.
GearBuyer – Craig created GearBuyer.com with Rusty Conover. GearBuyer was one of the first product search engines on the Internet, and was a price comparison shopping platform for outdoor gear. GearBuyer generated over $21MM in network transactions in 2006. The GearBuyer platform included asynchronous web crawling infrastructure, distributed redundant storage, an image similarity search engine, XML parsing and data extraction, custom PostgreSQL database types, integration with data feeds, and affiliate sales networks for traffic monetization.
InfoGears– Craig co-founded InfoGears with Rusty Conover in 2003. InfoGears was an E-Commerce/CRM platform for businesses. InfoGears had over 60 customers and processed over $75 million dollars per year in e-commerce revenue. InfoGears' Customers included leading consumer brand websites like Icebreaker.com, OutdoorResearch.com, SimmsFishing.com, and Moonlight Basin. InfoGears also developed custom usage based recurring billing and network management solutions for AT&T, TransAria(now part of Blackfoot Communications), and many other Internet Service Providers.
Visio – Visio was a drawing and diagramming software company acquired by Microsoft in 2000 for $1.5 billion in stock. Craig was employed by Visio as a Corporate Sales Executive, and Platform Marketing Manager. As Platform Marketing Manager he was part of a group tasked with taking Visio's desktop software solutions and establishing them as a development platform for business process automation. Craig's efforts resulted in Andersen Consulting(now called Accenture) purchasing an Enterprise License Agreement so that each of their 50,000+ consultants would have access to the business process solution he helped create using Visio software.
Microsoft – Craig worked with Microsoft's Internal Technology Group, and was Lead Developer for the CITS(Customer Incident Tracking System) and Compass CRM/CSS projects. At the time these two enterprise systems managed every Microsoft customer support request.
Education – Craig has a Bachelor of Science in Accounting and Information Systems from Montana State University, with post graduate studies with University of Montana's Master of Business Administration Program, and Executive Education at Duke University's Fuqua School of Business.
Personal Info
Craig Delger
10561 Bridger Canyon Road
Bozeman, MT 59715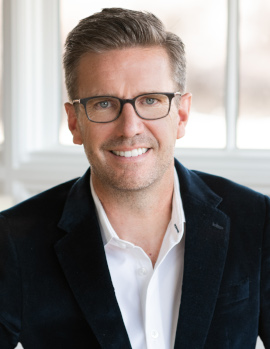 ---