PropTech Disrupting The Real Estate Industry
Real Estate is the largest and most valuable asset class in the world but the Real Estate industry is ripe for disruption. Traditional real estate brokerages are under increasing competitive pressure as technology companies make inroads into the previously walled off real estate market. This complex, multi-faceted and high-stakes industry is rapidly becoming one of the hottest markets for entrepreneurs and investors alike.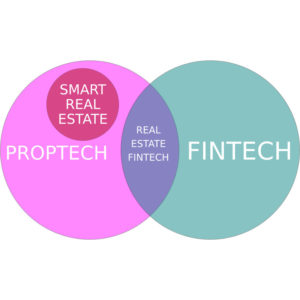 PropTech(short for Property Technology) refers to the sector of startups and new technologies cropping up in response to decades of inefficiencies and antiquated processes in the real estate industry. The term is being used to encapsulate the entire market space of technology and real estate coming together to disrupt the traditional real estate model. PropTech is also referred to as CREtech (Commercial Real Estate Technology) or REtech (Real Estate Technology).
The PropTech sector is generating increased buzz as more people realize the opportunities for innovation in this sector, and venture capital investments expand. Real estate tech startups around the globe raised $1.7 billion worth of investments in 2015 – that's an 821% increase in funding compared to 2011's total. PropTech companies have raised around $6.4 billion in funding from 2012 to 2016. It is difficult to pin down exact numbers, but it is estimated that investment in the space increased by 40% for 2016. Compass, Homelink, SMS Assist and OpenDoor Labs all saw their valuations increase to over $1 billion in 2016.
Internet technology has tremendous potential to improve transparency and efficiency in real estate transactions. Property Listings and Property Search was the initial area for improvement. Over the past several years, technology advancements in property search and listing engines have been introduced.
These advancements allow home buyers to more easily find their home by making search criteria easier to specify. Buyers can specify the obvious search criteria like price range, size, number of bedrooms, and location. Additional facets of navigation like lot size, water features, adjacent public land, conservation easements, and if horses are allowed can also be used as search criteria. Buyers can view maps of where the homes for sale are located, and find homes for sale using maps as their primary search navigation tool. Search criteria can be saved in property search engines so that when new homes come on the market that match a buyer's predefined criteria they are automatically notified.
Advancements on property listings have allowed a listing to easily be syndicated to hundreds of websites with the click of a mouse. This dramatically expands the listing's exposure to potential buyers.
Technological advancements in deep learning, AI and other big data technologies are driving significant innovation in all areas of the property technology sector. Advancements in video, 3D Modeling, and virtual reality are allowing buyers to virtually tour homes they are interested in. These advancements allow agents to more effectively showcase the properties they are selling. However, these advancements in moving key data to the Internet may also mitigate the role that real estate agents play in the real estate process.
Competition in the space is increasing, but many tech companies do not have access to the industry and associated data due to real estate laws and regulations on disclosure. In many states it is illegal to disclose the price of a real estate transaction, and only members of the local real estate MLS have access to all the listing information.
What is next? Investor confidence is high and reports are that a massive amount of investment capital will be pumped into the real estate sector. It is safe to assume that we will see significant changes in the technical landscape for the real estate market.