PR teams at Google and Facebook have been working overtime this week due to breaches of user data on their networks. Google announced that it would shut down Google+ after it discovered a security vulnerability that exposed the private data of up to 500,000 users. Google+ is the company's long-struggling answer to Facebook's giant social network.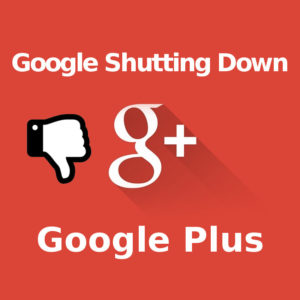 It really is not that much of a blow for Google to shutter Google+. Google admits that Google+ has "low usage and engagement" and that 90 percent of Google+ user sessions last less than five seconds.
It is Google's lack of disclosure on the security breach that is causing waves in the cybersecurity community. There are rules in California and Europe that govern when a company must disclose a security episode.
Google did not tell its users about the security issue when it was found in March because it didn't appear that anyone had gained access to user information, and the company's "Privacy & Data Protection Office" decided it was not legally required to report it, the search giant said in a blog post.
Others are citing the leak as further evidence that the large technology platforms need more regulatory oversight.
"Monopolistic internet platforms like Google and Facebook are probably 'too big to secure' and are certainly 'too big to trust' blindly," said Jeff Hauser, from the Centre for Economic and Policy Research.
Google+ had some innovative ideas, that just never caught on. At one time Google put significant effort into pushing the adoption of Google+, including using its data to personalize search results based on what a user's connections have +1'd.
Thankfully I never invested heavily into Google+, but I did like how you could organize content into collections wich I alligned with market segments.
Google+ will shut down over a 10-month period, which is slated for completion by the end of August, 2019.
Google also announced a series of reforms to its privacy policies designed to give users more control on the amount of data they share with third-party app developers.
Users will now be able to have more "fine grained" control over the various aspects of their Google accounts that they grant to third-parties (ie calendar entries v Gmail), and Google will further limit third-parties' access to email, SMS, contacts and phone logs.