Artificial Intelligence looks for patterns, learns from experience, and predicts responses based on historical data. Artificial Intelligence is able to learn new things at incredible speeds. Artificial Intelligence can be used to accurately predict your behavior and preempt your requests.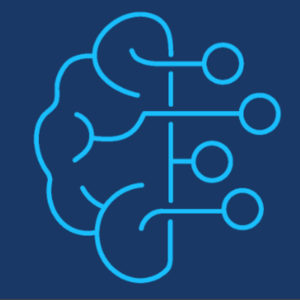 Artificial Intelligence and Machine Learning are shaping many of the products and services you interact with every day. In future blog posts I will be discussing how Artificial Intelligence, Machine Learning, Neural Networks, and Predictive Analytics are being used by Marketers to achieve competitive advantage.
AI's (Artificial Intelligence) ability to simulate human thinking means it can streamline our lives. It can preempt our needs and requests, making products and services more user friendly as machines learn our needs and figure out how to serve us better.
Here are how some of the top companies are using Artificial Intelligence.
Google
Google is investing heavily in Artificial Intelligence and Machine Learning. Google acquired the AI company DeepMind for the energy consumption, digital health and general purpose Artificial Intelligence programs. It is integrating it into many of its products and services. They are primarily using TensorFlow – an open source software library for high performance numerical computation. They are using Artificial Intelligence and pattern recognition to improve their core search services. Google is also using AI and machine learning for their facial recognition services, and for natural language processing to power their real-time language translation. Google Assistant uses Artificial Antelligence, as does the Google Home series of smart home products, like the Nest thermostat. Google is using a TensorFlow model in Gmail to understand the context of an email and predict likely replies. They call this feature "Smart Replies." After acquiring more than 50 AI startups in 2015-16, this seems like only the beginning for Google's AI agenda. You can learn more about Google's AI projects here: ai.google/.
Amazon
Amazon has been investing heavily in Artificial Intelligence for over 20 years. Amazon's approach to AI is called a "flywheel". At Amazon, the flywheel approach keeps AI innovation humming along and encourages energy and knowledge to spread to other areas of the company. Amazon's flywheel approach means that innovation around machine learning in one area of the company fuels the efforts of other teams. Artificial Intelligence and Machine learning (ML) algorithms drive many of their internal systems. Artificial Intelligence is also core to their customer experience – from Amazon.com's recommendations engine that is used to analyze and predict your shopping patterns, to Echo powered by Alexa, and the path optimization in their fulfillment centers. Amazon's mission is to share their Artificial Intellgience and Machine Learning capabilities as fully managed services, and put them into the hands of every developer and data scientist on Amazon Web Services(AWS). Learn more about Amazon Artificial Intelligence and Machine Learning.
Facebook
Facebook has come under fire for their widespread use of Artificial Intelligence analytics to target users for marketing and messaging purposes, but they remain committed to advancing the field of machine intelligence and are creating new technologies to give people better ways to communicate. They have also come under fire for not doing enough to moderate content on their platform. Billions of text posts, photos, and videos are uploaded to Facebook every day. It is impossible for human moderators to comprehensively sift through that much content. Facebook uses artificial intelligence to suggest photo tags, populate your newsfeed, and detect bots and fake users. A new system, codenamed "Rosetta," helps teams at Facebook and Instagram identify text within images to better understand what their subject is and more easily classify them for search or to flag abusive content. Facebook's Rosetta system scans over a billion images and video frames daily across multiple languages in real time. Learn more about Facebook AI Research. Facebook also has several Open Source Tools For Advancing The World's AI.
Microsoft
Microsoft added Research and AI as their fourth silo alongside Office, Windows, and Cloud, with the stated goal of making broad-spectrum AI application more accessible and everyday machines more intelligent. Microsoft is integrating Artificial Intelligence into a broad range of Microsoft products and services. Cortana is powered by machine learning, allowing the virtual assistant to build insight and expertise over time. AI in Office 365 helps users expand their creativity, connect to relevant information, and surface new insights. Microsoft Dynamics 365 business applications that use Artificial Intelligence and Machine Learning to analyze data to improve your business processes and deliver predictive analytics. Bing is using advances in Artificial Intelligence to make it even easier to find what you're looking for. Microsoft's Azure Cloud Computing Services has a wide portfolio of AI productivity tools and services. Microsoft's Machine Learning Studio is a powerfully simple browser-based, visual drag-and-drop authoring environment where no coding is necessary.
Apple
Apple is the most tight-lipped among top technology companies about their AI research. Siri was one of the first widely used examples of Artificial Intelligence used by consumers. Apple had a head start, but appears to have fallen behind their competitors. Apple's Artificial Intelligence strategy continues to be focused on running workloads locally on devices, rather than running them on cloud-based resources like Google, Amazon, and Microsoft do. This is consistent with Apple's stance on respecting User Privacy. Apple believes their approach has some advantages. They have a framework called Create ML that app makers can use to train AI models on Macs. Create ML is the Machine Learning framework used across Apple products, including Siri, Camera, and QuickType. Apple has also added Artificial Intelligence and Machine Learning to its Core ML software allowing developers to easily incorporate AI models into apps for iPhones and other Apple devices. It remains to be seen if Apple can get developers using the Create ML technology, but given the number of Apple devices consumers have, I expect they will get some traction with it.
These are just a few examples of how leading technology companies are using artificial intelligence to improve the products and services we use everyday.